IT self-service with ITSM360
ITSM360: #1 Microsoft ITSM
Discover the top four IT self-service options with us
Introducing our ready-to-use Teams app for IT self-service, fully customizable to suit your needs

Introducing our ready-to-use Teams app for IT self-service, fully customizable to suit your needs
Microsoft Teams
Running your IT self-service inside Teams holds excellent benefits for your end-user.
The ready-to-use IT self-service app for Microsoft enables you users to:
Request services – browse the service catalog

Report incidents – create tickets

Request new software or devices from an inbuilt web-shop feature.

List of the users' assets/subscriptions/software and quick filing "asset malfunction" ticket

Embedded knowledge

See operational status from IT

Create a case by dropping a voice to IT

Request a live teams chat with IT
The app supports
Multi-deployment feature with individual settings

Governed by you AAD

Supports custom heading and taxonomy

Supports different languages and adapts to your locales

Responsive
Ready-to-use SharePoint app for IT self-service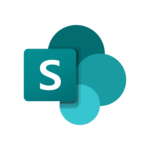 Ready-to-use SharePoint app for IT self-service
Dedicated SharePoint site for IT self-service
Experience all the functionalities and advantages of the Teams app directly on your SharePoint site.
Use-case for the app
Enhance your IT self-service with custom features (web parts or your business logic) and standard features like IT ticketing from ITSM360.
Fuel your corporate SharePoint-based intranet with IT self-service features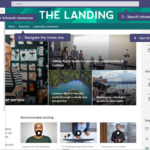 Fuel your corporate SharePoint-based intranet with IT self-service features
Corporate SharePoint intranet as host
Access the IT self-service app conveniently through your well-established corporate intranet. Ideal for organizations with high user adoption rates of their intranet.
Features:
Multiple deployments supported for localization and languages
Individual self-service based on the ITSM360 back-end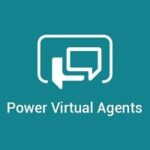 Individual self-service based on the ITSM360 back-end
Build your IT self-service with the Power Platform
Explore the possibilities of Azure Cognitive Services, Power Virtual Agents, and CoPilot. Seamlessly integrate these cutting-edge technologies with Power Automate or Power Logic Apps in Azure to boost your productivity and efficiency.
The options require 1:1 customization compared to the standard offerings, but it gives you great flexibility if you have exceptional use cases.
IT SELF-SERVICE
BEST PRACTICE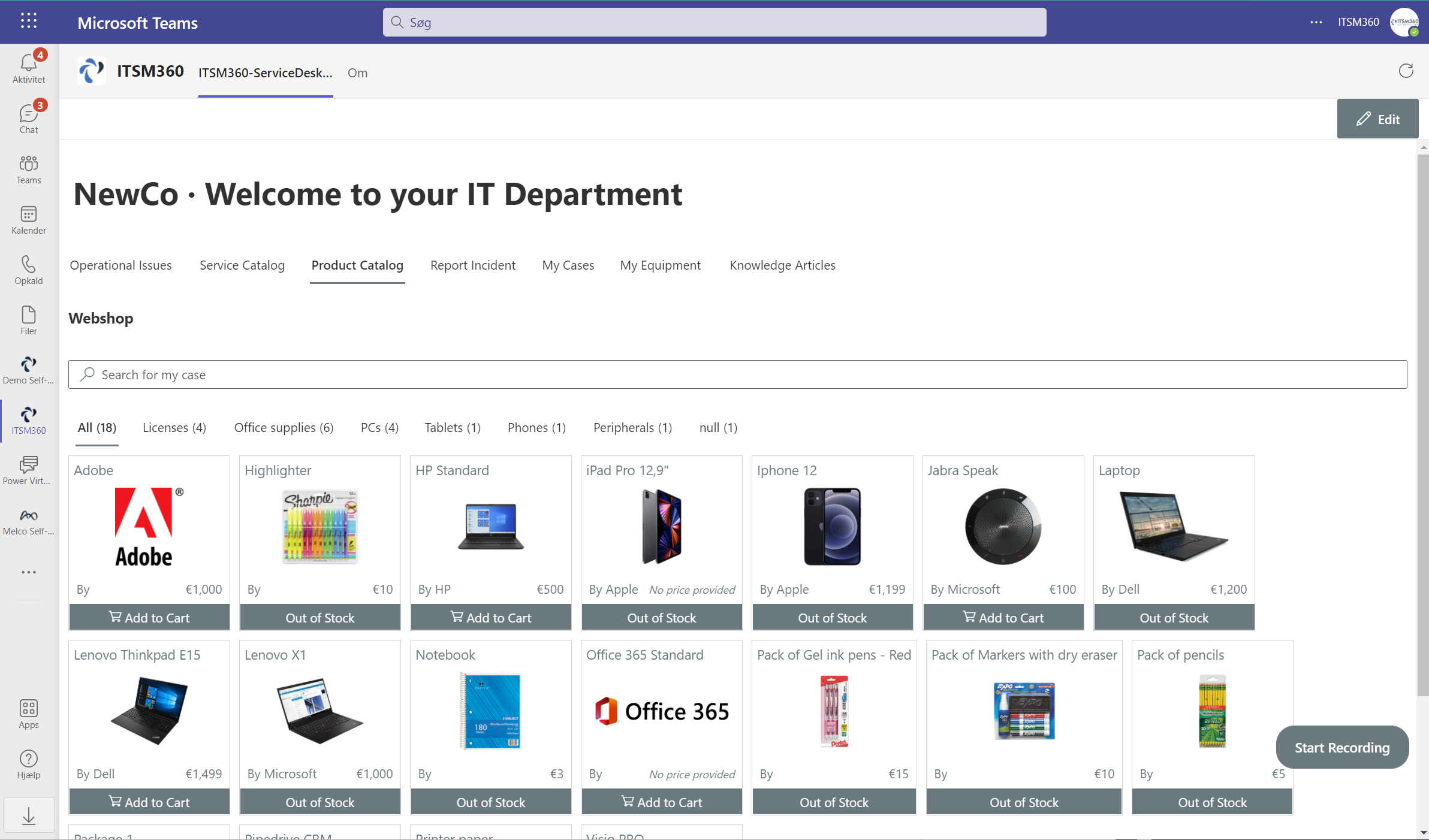 Simplifying IT self-service for a better employee experience
IT self-service has gained popularity among businesses, but many employees find these platforms overwhelming. Despite their convenience, the vast array of options can be challenging – if they find your service portal!
To address this, ITSM professionals strive to make self-service technology more user-friendly.
Technology is one thing but remember the best practice.
You are more than welcome to book a meeting with me for self-service options and discussions about ITSM ->
1 · The one-time experience
When launching your IT self-service portal, remember that many users will only visit once.
Don't get too caught up in the excitement – consider the user's perspective.
Most people will only use the portal to report a problem or request assistance, but they will also try to call or email you.
To ensure a smooth and efficient experience, ensure your portal is easy to navigate and understand.
Aligning your portal with your business goals will keep users engaged and encourage long-term usage.
2 · Determine knowledge sufficiency
In the ITSM industry, professionals have varying opinions on the role of knowledge articles. While some believe in their effectiveness and seamless implementation, others see the real challenge in maintaining a solid knowledge portfolio.
In today's digital era, the new generation workforce often relies on Google searches or ChatGPT for quick answers. However, it's essential to recognize that general information may only sometimes offer the specific knowledge required for your system.
To stay proactive, striving for a sufficient level of easily maintainable knowledge and closely monitoring its usage is crucial. Doing so can enhance your organization's efficiency and effectiveness in IT service management.
3 · Self-service scope
Streamlining communication within organizations is crucial for growth.
Digital enterprise portals and corporate intranets offer professional solutions for publishing company policies, standards, and self-service options from various departments.
However, the scattered nature of such services across multiple platforms can result in a confusing user experience.
Companies need to consolidate these services into an efficient and professional platform to ensure successful adoption and engagement.
This consolidation will streamline communication and provide a seamless experience for employees.
4 · Optimize your services for self-service
When explaining the concept of service as an ITSM practitioner, it can be a challenge to communicate effectively with end-users who may not have a technical background.
To overcome this hurdle, professionals often use non-IT analogies to clarify the idea of a service. However, when discussing your Service Portfolio with end-users, a different approach should be taken.
Instead of focusing on technical aspects, it is crucial to define services based on their functions and data processing activities. This approach will effectively convey the value of the services to end-users in a clear and professional manner.
By adopting this strategy, you can ensure that your Service Portfolio meets the expectations of end-users, resulting in a seamless user experience.
Remember, think in terms of business rather than IT! Simply having a technical service catalog will not lead to satisfied end-users.
5 · Maturity
Recognizing the gap between intentions and end-user adoption is crucial in IT service management. Despite having a strong vision for self-service and automation, the success of these services relies on the maturity and skillset of end-users.
Approaching this as an ongoing journey, rather than a one-time implementation, is vital.
Constantly refining and improving the services, as well as investing in the training and education of end-users, will ensure the initiative's success.
Remaining flexible and adaptable as a professional is essential to meet the ever-changing needs of the organization and its users.
6 · Automation is king
The IT self-service portal has become a valuable tool in today's global workplaces. However, prompt response times ensure maximum trust in the service and IT self-service.
To achieve this, automating service request processes and minimizing the lead time for processing is essential.
By doing so, employees can rely on the portal to provide quick and efficient solutions to their IT challenges.
This streamlined approach will significantly increase the adoption and usage of the portal, benefiting both employees and the organization as a whole.